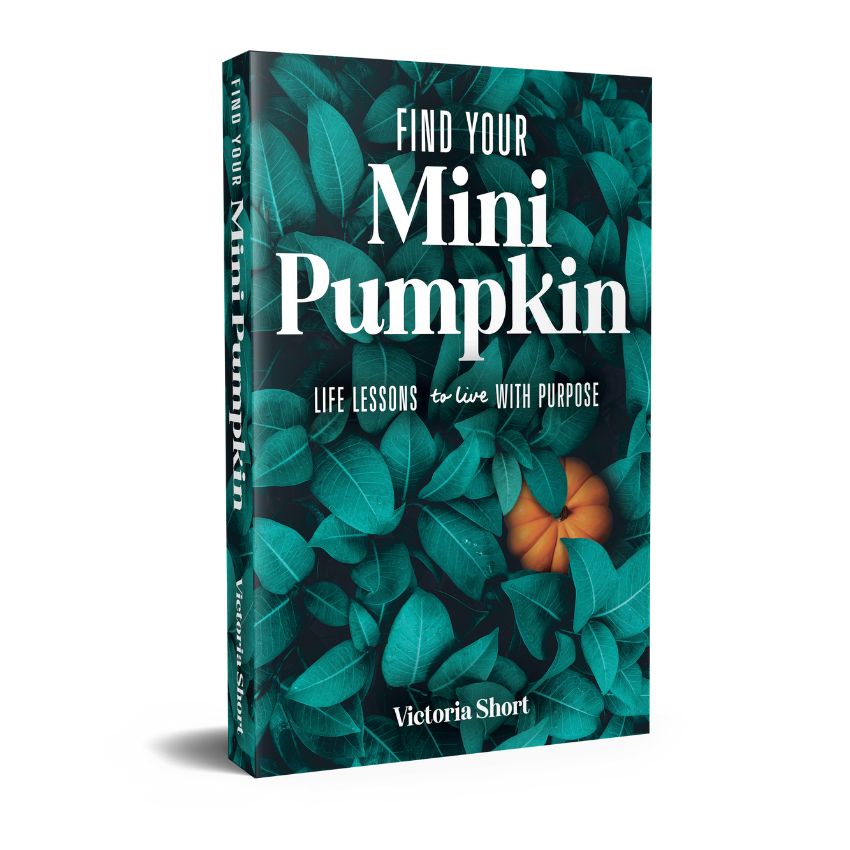 Walk into your next chapter confidently with these impactful life lessons as your compass.
You're ready to take on the next chapter of life, equipped with all you've learned in school. But did your education prepare you for the reality of becoming a successful adult?
In Find Your Mini Pumpkin, English teacher Victoria Short gives you the wisdom and wide-ranging advice she shared with her own students over her long career as an educator. From how to invest in your own self-care to seeking out new authentic life experiences, this collection of witty and honest guidance is like taking your favorite mentor with you on life's journey.
Find your path to greater meaning with this collection of funny, insightful, and kind stories designed to help you face the world with mindfulness and grace. Reflect on how you choose to live with tips on:

How to find your "mini pumpkin"
Your chosen object, person, or idea that reminds you life is beautiful and encourages you to be present

Improving self-care
By listening to your body, being gracious toward your shortcomings, and setting boundaries

Uncovering the surprising benefits
From imperfect people and unfair criticism

Strengthening your relationship network
By listening closely, being honest, managing disappointment, and letting others help you

Pursuing your career and family life with aspiration
Doing difficult things, and refusing to worry about the approval of others
The road ahead is unpredictable and overwhelming, filled with the joys and pitfalls of the human experience. But you're not alone. Whether you're a graduate embarking on a new path or are simply looking for encouragement and direction, you'll love the wisdom in this creative and encouraging guide to living authentically.